ITINERARY:
Isola Comacina, Villa Carlotta, transfer to Bellagio and return to Cadenabbia.
DURATION
All day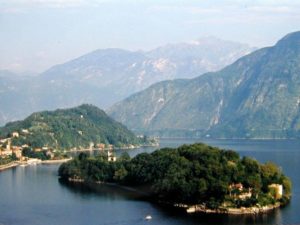 DESCRIPTION:
The itinerary begins with the visit of Isola Comacina, the only island of the lake, where we find some interesting remains of religious buildings. As a matter of facts the island was very rich and important during the Middle Ages, but it had been devastated during the period of the battle between Como and Milan. The visit of Villa Carlotta gives us back the image of the Lake of Como as a destination for many writers, artists and travellers in the XIX century.
Inside the villa there are precious sculptures and valuable furniture. The fame of the place, anyway is linked to its garden, partly in Italian style and partly in English style. In the early afternoon you can reach the village of Bellagio, renowned for its location on the peak that divides the lake into two branches ( the branch of Lecco and the branch of Como). After a shirt visit of the historic centre you may spend some free time in the village or visit the gardens of Villa Melzi.